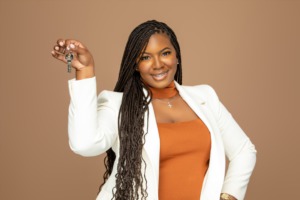 I have been inspired by interior design shows on HGTV for many years. I believe in the power and importance of home ownership and curating one's surroundings. Your domain is your home base, and I understand that. I will be your advocate, matchmaker, negotiator, and counselor when we go through the house-hunting process together. House-hunting and home selling are major turning points in life, and I get that. I will give you the attention, communication, and support you need to make this moment fun and productive.
I have an extra perspective on home décor and presentation that will come in handy for home sellers. I also own a staging company called Opulent Interior Design. I have a knack for demonstrating how a home will be lived in and what is the best use of every little niche and nook. Also, for home buyers, accommodating several different functions within your home can be challenging ( such as an office, a workout room, a nursery, a dog wash area, etc.). I'll point out how it would all work in each home we view.
It's my superpower to imagine and demonstrate how "House" becomes "Home." I'll be there for you at every step of the process.