Christian Purchiss
REALTOR®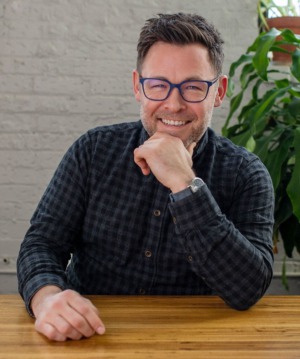 Christian Purchiss, a resident of Detroit for nearly 20 years, has seen the multi-faceted aspects of the city's diverse neighborhoods as they have grown, first hand. From high-rise living in bustling Foxtown, to the softer pace of Historic West Village, and neighborhoods in-between. Christian has experienced what life is truly like around many parts of the city and understands the dynamic and unique things each area has to offer.
Christian spent many of his years exploring the city through the lens of working in the hospitality industry. This vantage point brought life in the city up close in a one-of-a-kind way that sets him apart is his understanding of how the city lives and breathes. His 20+ years of experience in restaurants afforded him the unique opportunity to dedicate himself not only to creating tailored experiences for individual guests but also to manage the multiple moving parts involved in large events. These skills are deeply congruent to his work in real estate and he has carried this enthusiastic attention to detail and genuine desire for a happy client with him into his work at The Loft Warehouse Detroit. 
For Christian, navigating the process together with his client, and finding the best fit that makes the most sense for them is his utmost goal, not just finding the cutest house as quickly as possible. Dedication to understanding the individual needs and desires of each person he works with and helping to make their home-buying experiences go as smoothly as possible are driving forces for him. Showing Detroit to clients from both within the city and those considering a home here for the first time is more than just his specialty, it's his passion.