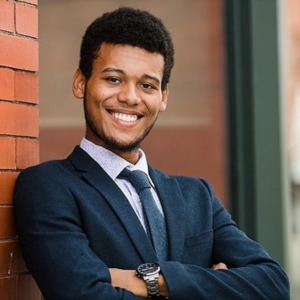 Josiah Willis is a highly motivated young real estate agent with a background in psychology, who consistently goes above and beyond for his clients. With a passion for helping people find their dream home, Josiah combines his extensive knowledge of the market with an unwavering commitment to customer service. He has a proven track record of successfully negotiating favorable terms for his clients, including securing double the concessions one buyer was hoping for in the closing stages. As a detail-oriented agent, Josiah has the heart of a teacher, guiding his clients through each step of the way without getting bogged down in the minutiae of the buying process.
But Josiah's value as a realtor goes beyond just his ability to navigate the buying process. With a breath of knowledge that extends beyond traditional residential transactions, Josiah is always there to answer his clients' questions and provide guidance when they need it most.
As a part of The Loft Warehouse, Josiah is backed by a dedicated team of brokers, marketing experts, and admin support who are committed to ensuring that you have the best experience possible. Together, we work with you to listen to your goals and constraints. We seek to apply all the lessons learned and best practices in the business to help you achieve your real estate goals. Don't just take our word for it - clients like Drew and Ben have experienced Josiah's exceptional service firsthand. Whether you're a first-time homebuyer or a seasoned investor, you can trust Josiah and The Loft Warehouse to represent your interests and help you succeed. Let's get started on your journey to success!
5 Star Reviews Used for reference: 
"I'm so happy that I chose Josiah as my realtor and would
recommend him to anyone who needs a realtor." 
"I had a great experience with Josiah Willis for my home buying process. Josiah never dropped

the ball and was always reliable. He provided an excellent market analysis in the beginning
stages and helped me jump through and understand all the different hoops along the way. He
also successfully negotiated double the amount of concessions that I was hoping for in the
closing stages. I completely trusted him throughout the entire process and am grateful that I
chose him to represent me! I would highly recommend him as a realtor"
"Exceeded my expectations."
"Josiah is an excellent agent! He was always available to answer my questions no matter what
time of day/night it was. Hard working, passionate, and ethical; Josiah is detail oriented, but
didn't let me get caught up in details that would have limited my chances of buying a home.
He has the heart of a teacher and walked me through the buying process from beginning to
end. I am so glad Josiah represented my interests in this crazy market."