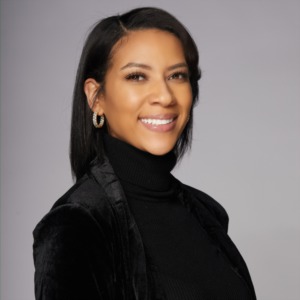 As a Detroit native, Lauren has intimate knowledge of the city and takes pride in sharing it with you. Lauren has been an active member of her community for over 15 years now, supporting local businesses through patronage, social media marketing and modeling. She is so excited to be turning that community focus toward real estate. Lauren is ready to help with your home buying and selling needs.
As a content creator when Lauren isn't in the office, volunteering, or taking her boys to basketball practice, you'll often catch her in all of the coolest places to be in Detroit. Do you need a recommendation of places to go around town, whether it's a new restaurant or a happening event? Just ask Lauren! Movie nights with her family on the Campus Martius lawn in the summers are one of her favorite things to do. 
What clients appreciate most about working with Lauren is her low-pressure approach with them. She will give you all of the tools to ensure you make informed decisions, and ultimately the best choices according to your wants and needs. Although she is really sweet, her tenacious demeanor allows for effective negotiations, enforcing strategic marketing strategies, and upholding her commitment to making sure you are satisfied.

With the support of one of the world's most respected brands, Berkshire Hathaway HomeServices The Loft Warehouse, Lauren can ensure that all of your real estate needs will be handled with integrity, respect and you will be provided with the best quality in client service. She is looking forward to hearing from you!