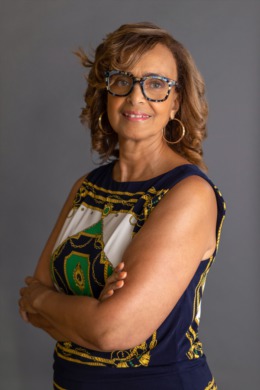 Marion Brown is a professionally trained Realtor and customer service
professional with a proven commitment to delivering the highest
quality service and the latest market data to her clients. She also has
over 11 years of experience in sales, marketing, and government
relations. Her sphere of influence is rich and diverse, partly owing to
her experience working for a veteran member of the US House of
Representatives-Michigan. Marion also has a background in the
Fortune 500 corporate world, as well as with small businesses. In
essence, she is a consummate professional in everything she does.
With her extensive knowledge and background in the Metro Detroit
community, Marion is ready to help with your home-buying/leasing
and selling needs. As a proud member of the Berkshire Hathaway/Loft
Warehouse team, Marion exemplifies the values of hard work,
integrity, and outstanding client service.
When Marion isn't making homeownership dreams come true for her
clients, she enjoys spending time biking on Belle Isle and Detroit-area
Metroparks. Marion Brown is a proud mother of 4 successful, adult
children, and has been an active member of her Detroit community for
more than 30 years. She is excited to be helping her community in all
their real estate needs.