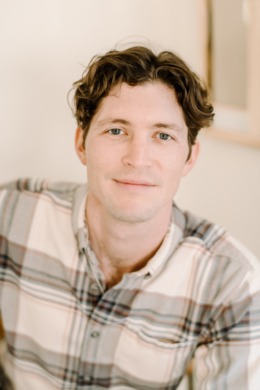 Shane Firek is a Realtor with our office and joined us earlier this year. He's one of those unique individuals who can successfully work in two different states at once, and in two different careers: real estate and the arts. Shane is originally from Michigan but recently moved back to Detroit after 10 years in New York City, where he made his mark working with a wide variety of large apartment building owners as a leasing/listing agent, as well as successfully negotiating commercial leases. 
Now in Detroit, he is a force of nature, fearlessly making calls to develop the
same type of business, while also helping individual buyers, sellers, and tenants
find a place to call home or maximize their investments. Shane has built up a
book of business and create success for his Detroit clients. He brings a wealth
of knowledge on how large-scale real estate deals are done, but he is also a
lifelong learner with a down-to-earth personality.
Maybe his ears are so finely tuned to listening to his clients because he is also a
producer/singer-songwriter and active in both the Detroit/Brooklyn music scenes.
If you are looking for a real estate professional with a colorful range of experience
and interests, Shane is someone you need to meet!
Sold on 3/30/2022 1525 Cherboneau Pl Apt 11
Detroit, MI 48207
Wayne County Condo Plan No 1 (Cherboneau North)
Sold on 3/30/2022 1545 Cherboneau Pl St #41
Detroit, MI 48207
Sold on 3/14/2022 1380 Somerset Ave
Grosse Pointe Park, MI 48230