---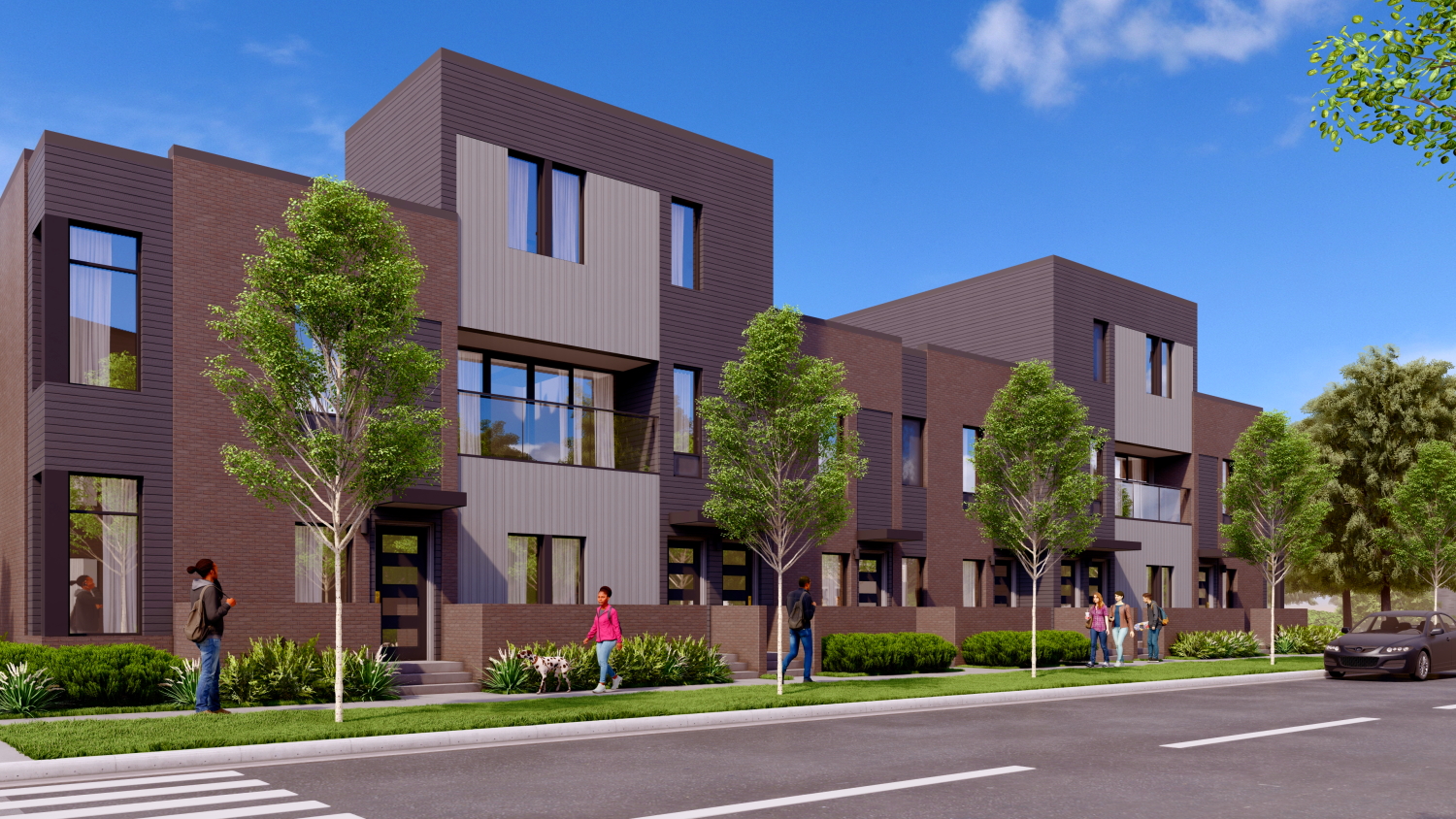 Harrison 12 is an upscale, boutique townhome community that incorporates modern design, premium finishes, and outdoor spaces. With various floor plans available to choose from offering private courtyards, rooftop terraces, detached garages, and city views. Harrison 12 is perfect for anyone from a young professional starting out to a family putting down roots in the city.
---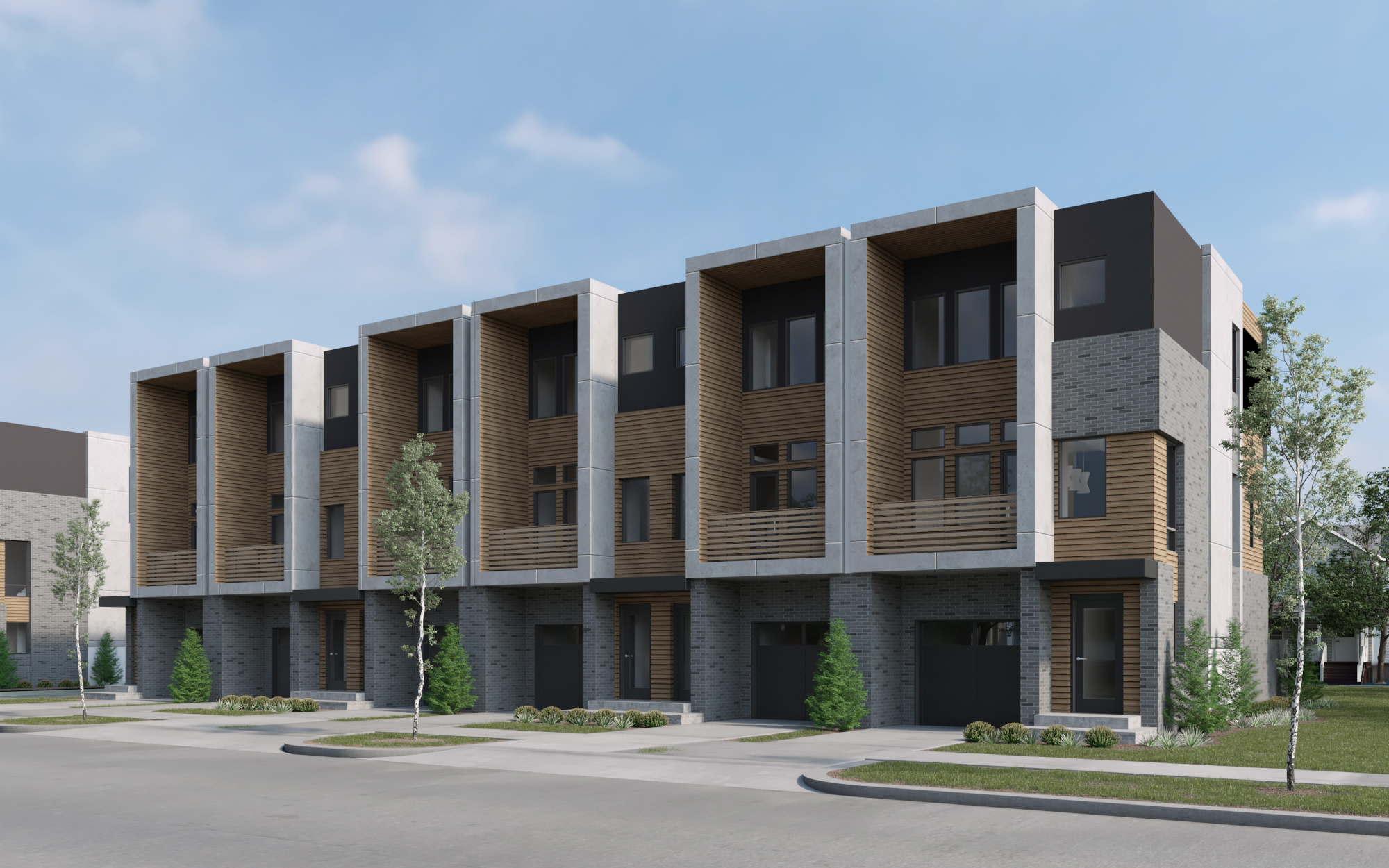 A Modern 16-Unit Townhome Development in New Center, Featuring Private Fenced Backyards & Garages.
The name Pallister Gardens is derived from the distinctive tree-lined street along which this 16-unit townhome condominium development is located. Every home in the project offers spacious, fenced private backyards that extend your living space, carrying you outdoors for summer grilling, playing with the dog, or year-round family fun. Whether you are a busy single professional or a family of 4, Pallister Gardens is designed with a flexible plan that accommodates your lifestyle. The homes are laid out on 2 and 3 levels, with room for everything. Flex space in the attached 2-car garages can be converted to an extra bedroom, home office, or project room.
---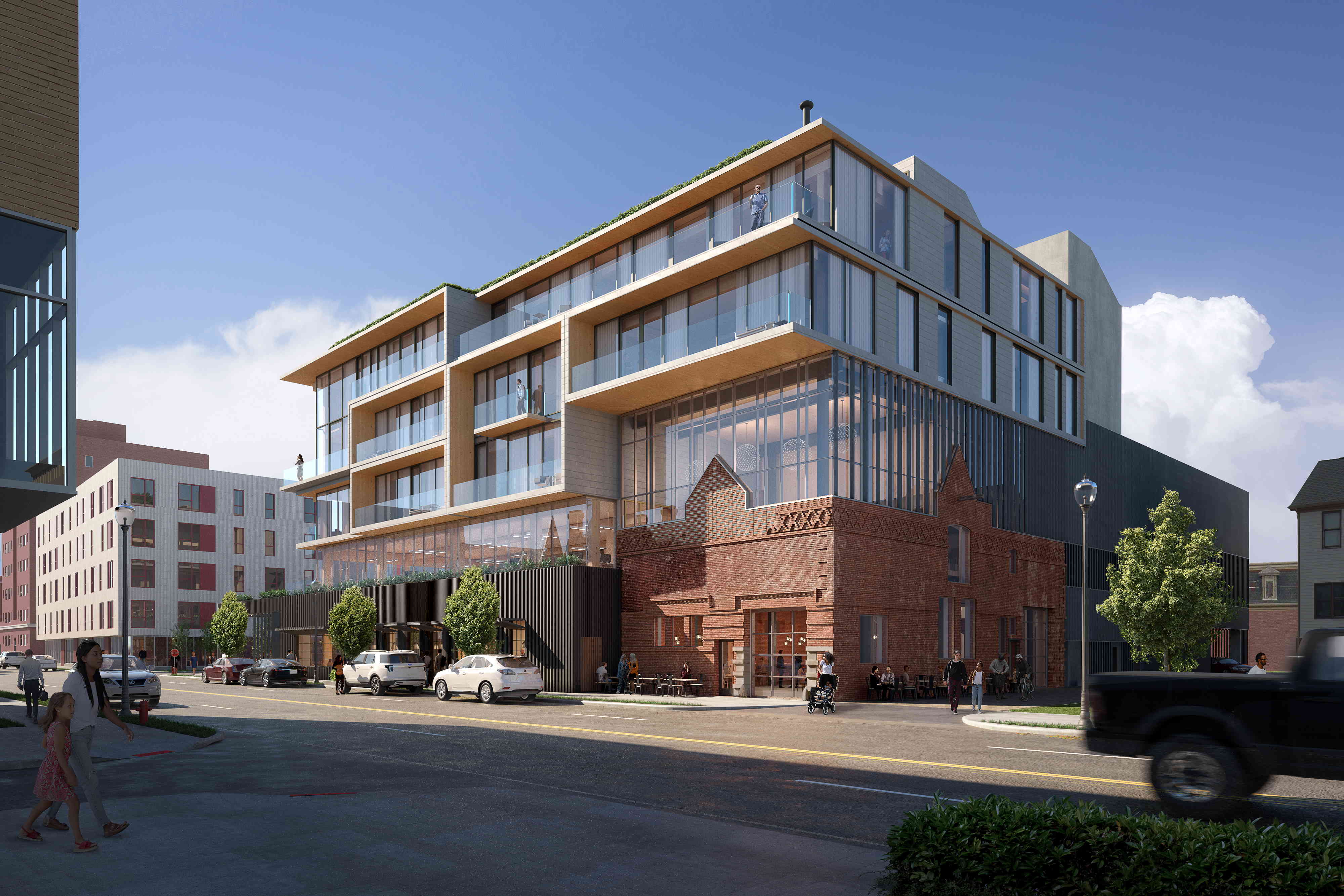 A boutique, ten-unit luxury condominium in the heart of Detroit's historic Brush Park neighborhood.
Positioned at the corner of Alfred and John R, in Detroit's historic Brush Park neighborhood, CODA is an innovative, newly constructed development, featuring ten boutique residential condominiums, a two-level restaurant, and a dedicated commercial office space and parking structure. The name is derived from the coda, a musical notation mark that serves as a thematic crescendo, conclusion, or re-elaboration of a musical, literary, or art piece. Fitting to its symbolic name, CODA reflects on the neighborhood's prominent past, harnessing bold creativity, diversity, and innovation through Brush Park's current revival.
---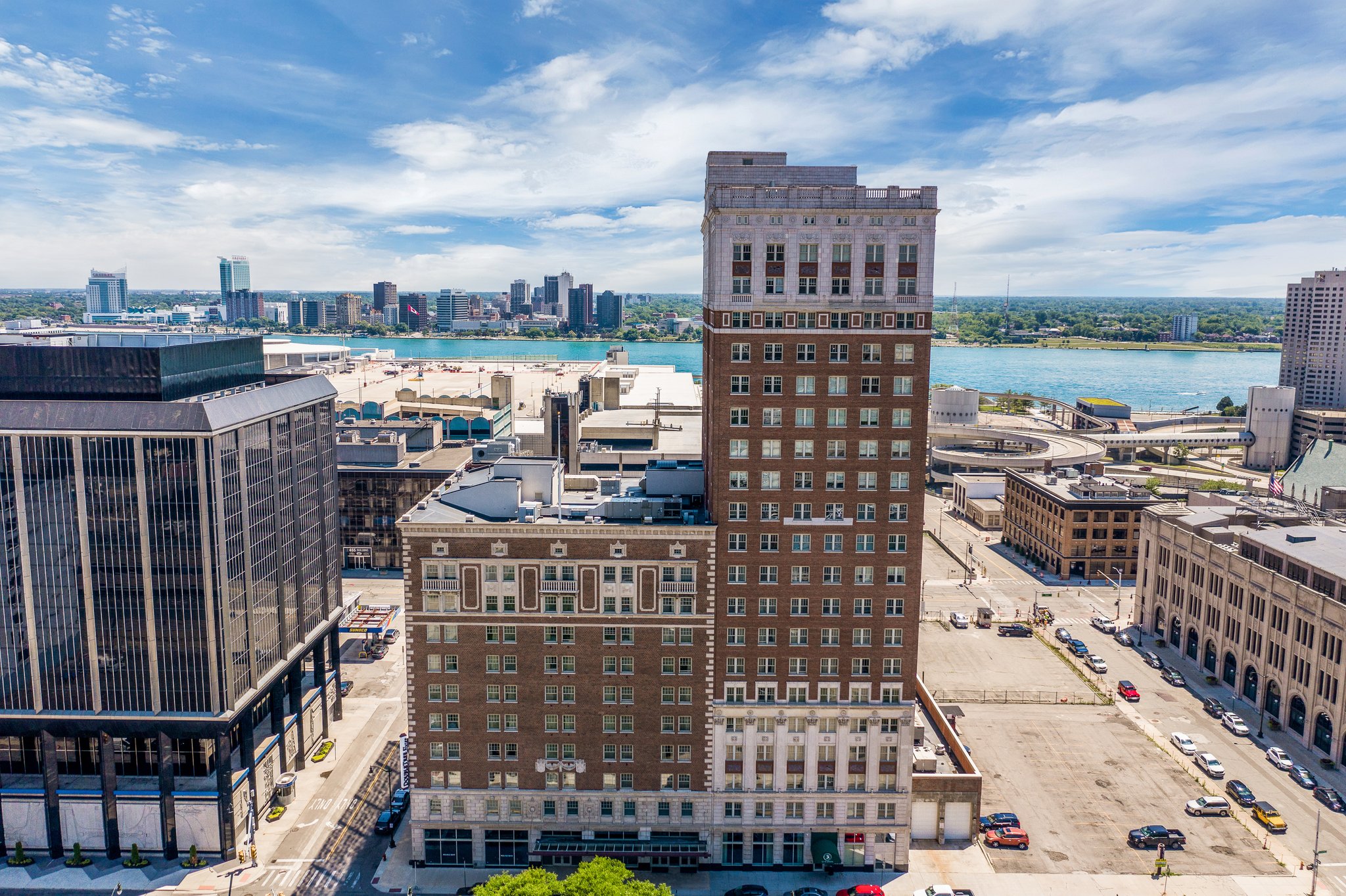 Luxury downtown living. Hotel amenities.
Refined finishes meld with the vintage charm of the Fort Shelby Residences. Quartz, wood and steel, new elements in this century-old architecture enhance the beauty of each home, while modern appliances & systems elevate their comfort to a luxurious level.
---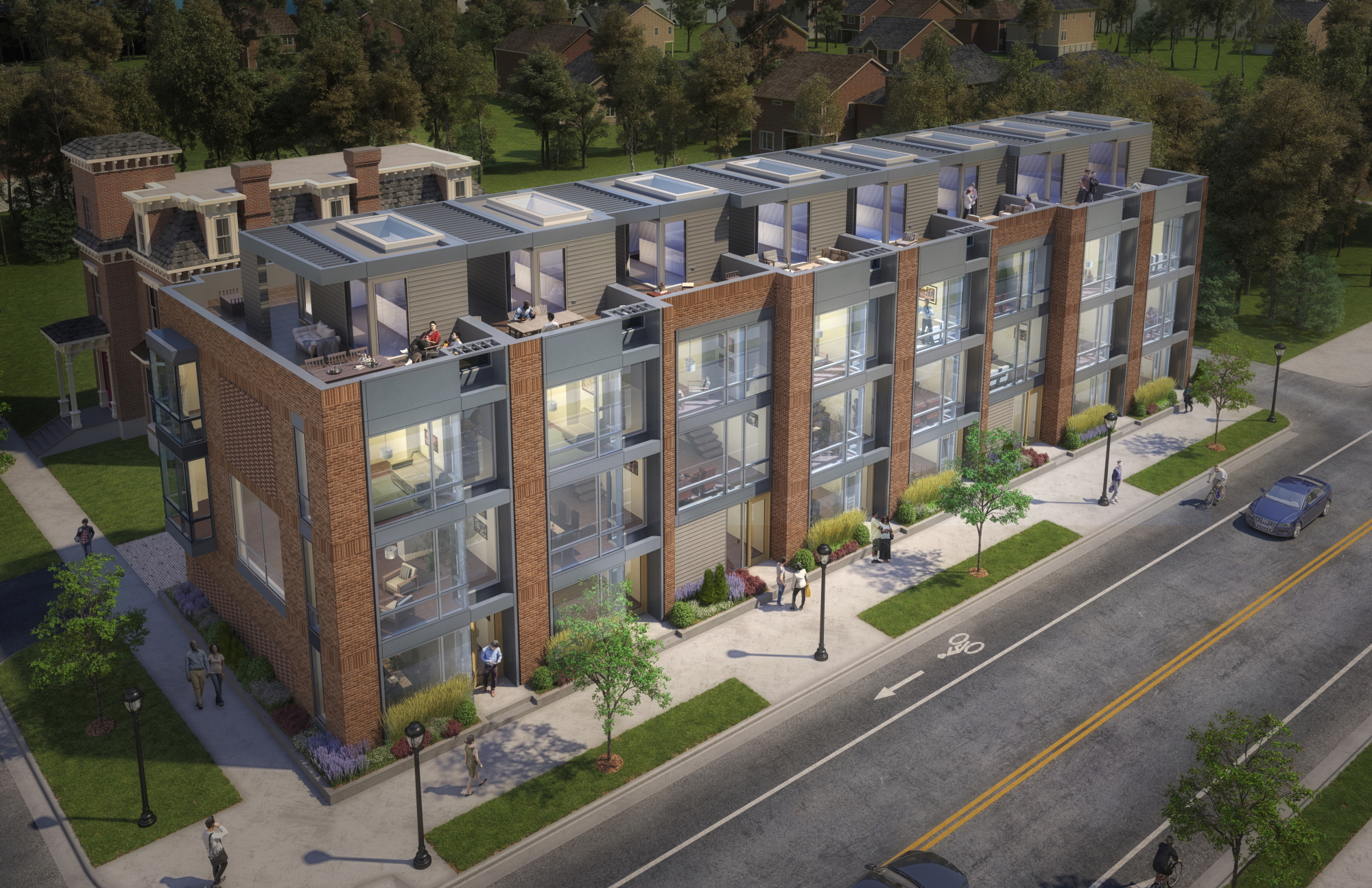 Eight extraordinary townhomes by DEP Designs.
DEP Designs has distilled the character and spirit of the historic Brush Park through an elegant, modern interpretation that is unique to Brush 8. The townhomes are characterized by the handsome brick work, reminiscent of historic Victorian homes, with large floor to ceiling windows and bay windows designed to fill the interior spaces with light throughout the day and provide generous and panoramic views of the surroundings.
---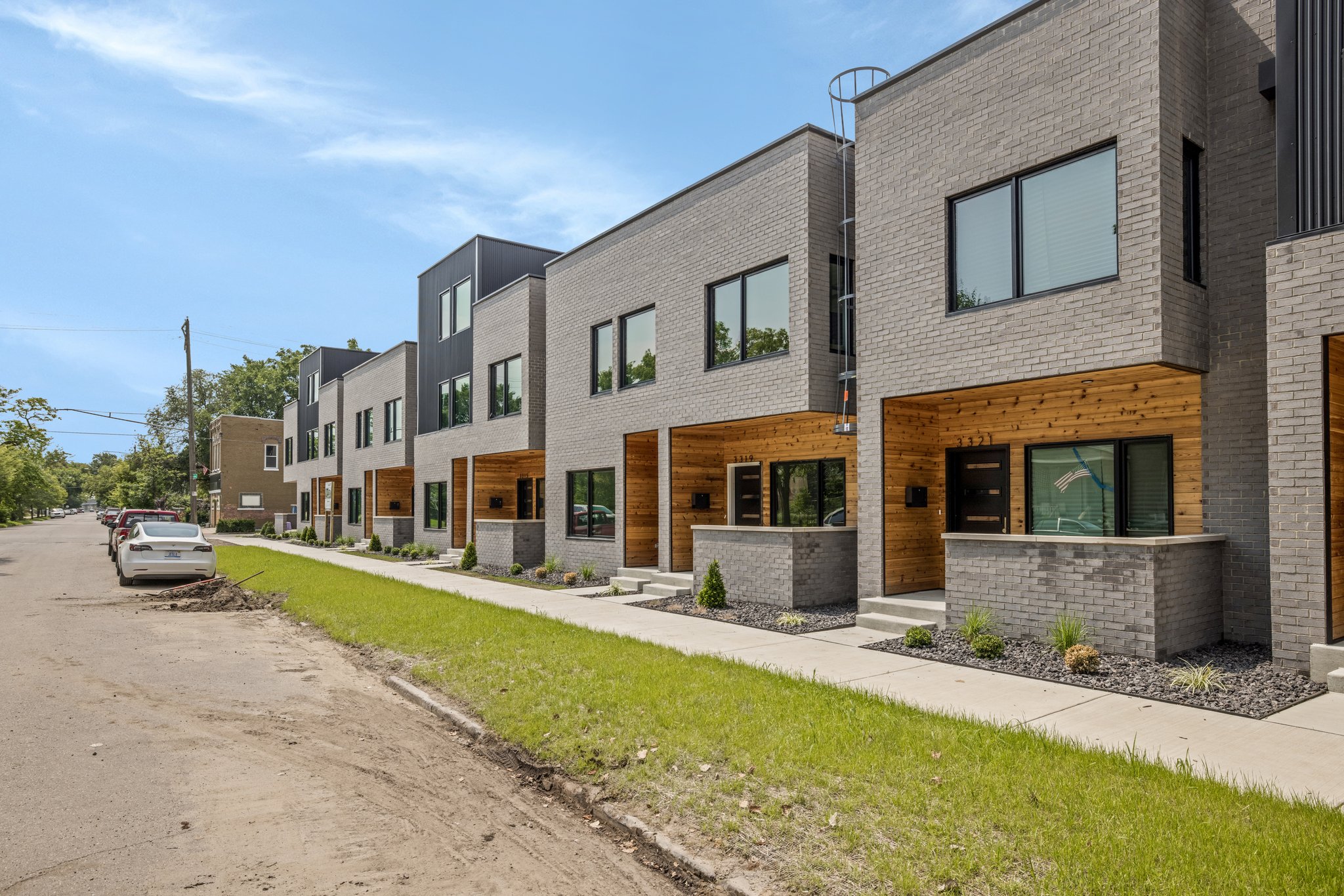 Quality homes with a modern style
North Corktown 11 is an upscale boutique property development offering customizable townhomes to match the owner's style and needs. Located within walking distance are local shops, restaurants and parks, with North Corktown 11 conveniently placed for all recreational activities! The modern design and luxurious finishes are sure to make a great impression.
---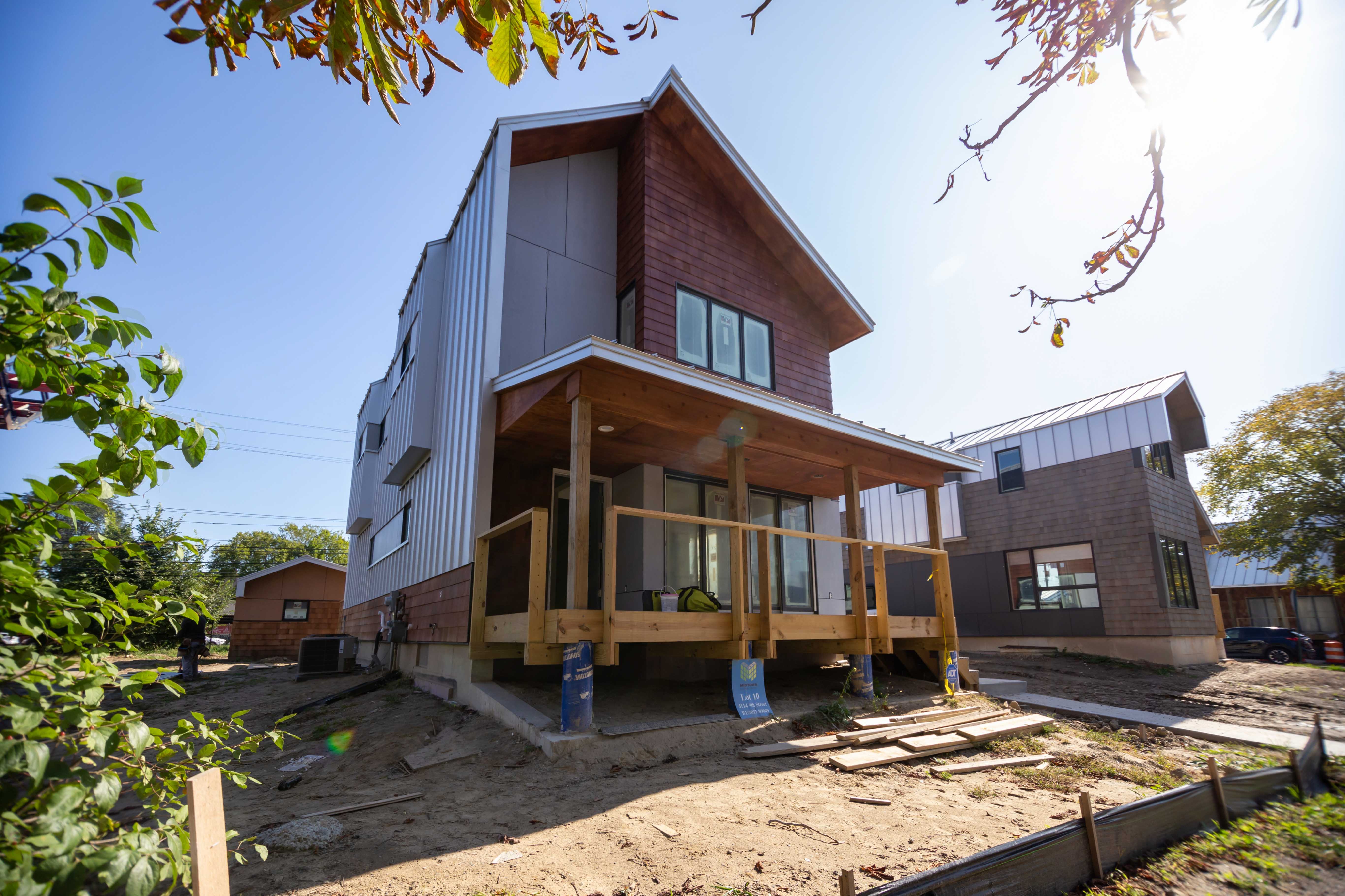 Modern sustainable low energy homes
The Eco Homes Housing Project was developed in the fuel of Detroit's Midtown revitalization. The site was purchased within the limits of Midtown with the intention of developing a block of Single Family Detached Housing.