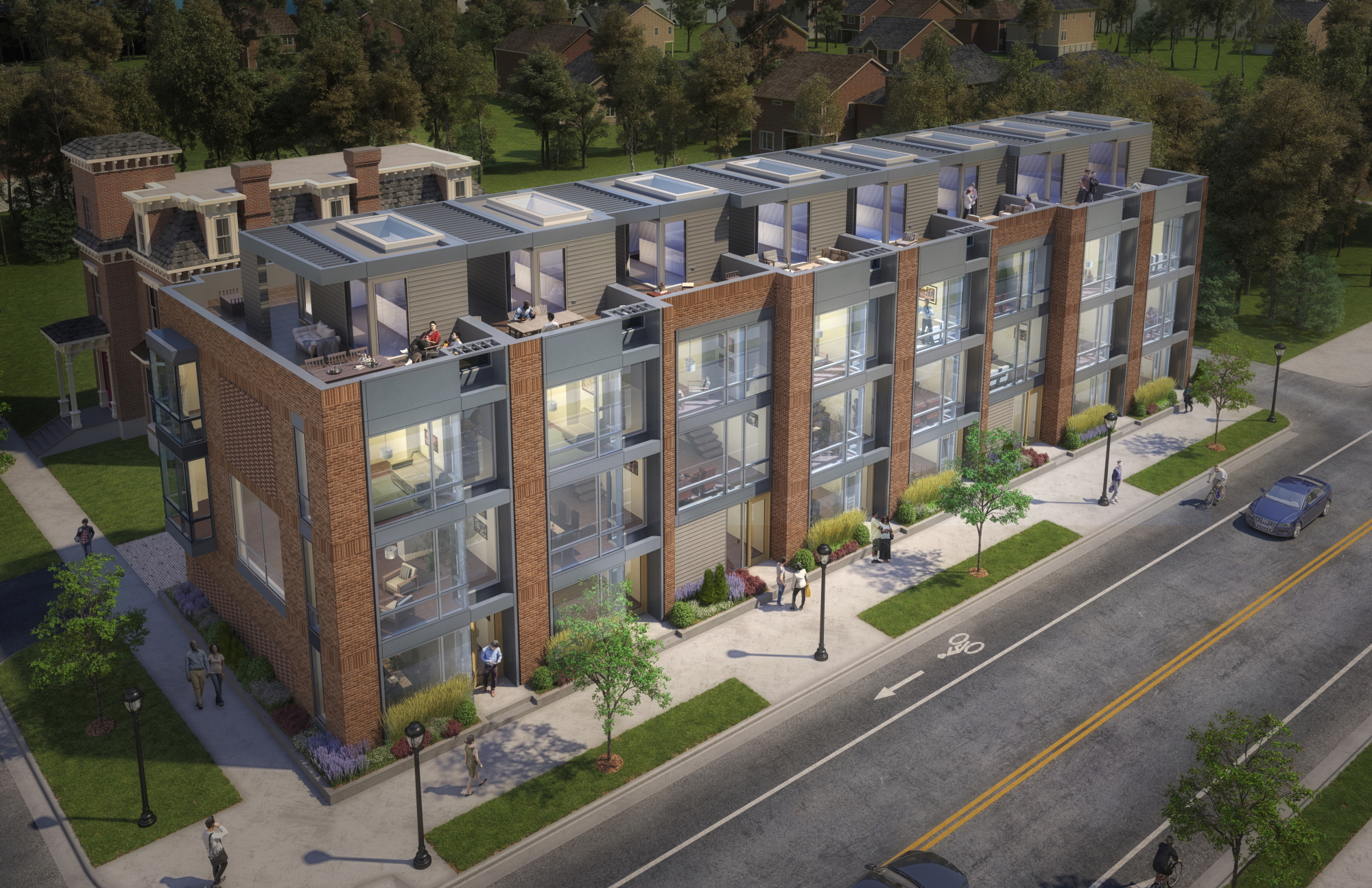 Eight extraordinary townhomes by DEP Designs.
DEP Designs has distilled the character and spirit of the historic Brush Park through an elegant, modern interpretation that is unique to Brush 8. The townhomes are characterized by the handsome brick work, reminiscent of historic Victorian homes, with large floor to ceiling windows and bay windows designed to fill the interior spaces with light throughout the day and provide generous and panoramic views of the surroundings.
---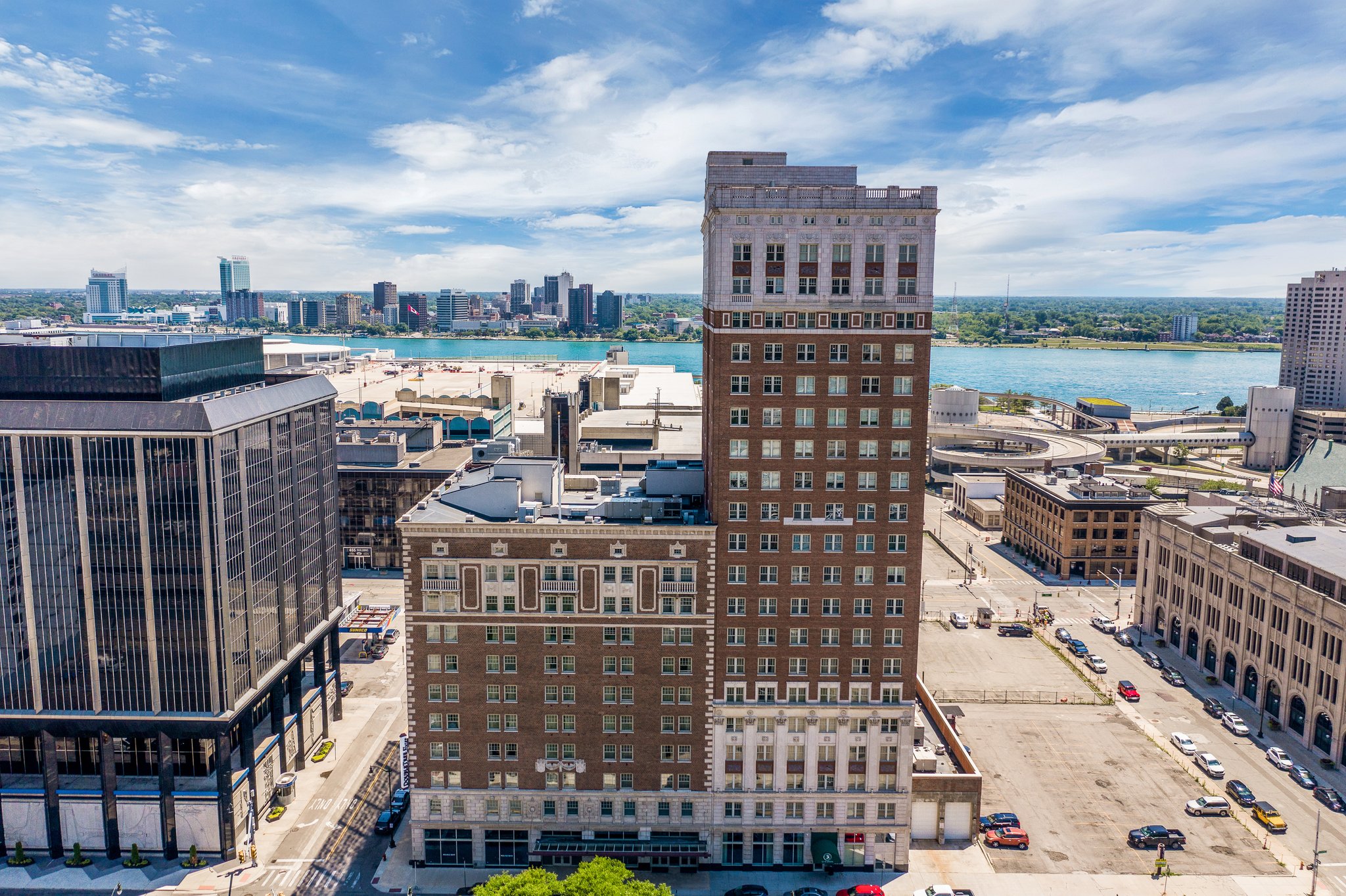 Luxury downtown living. Hotel amenities.
Refined finishes meld with the vintage charm of the Fort Shelby Residences. Quartz, wood and steel, new elements in this century-old architecture enhance the beauty of each home, while modern appliances & systems elevate their comfort to a luxurious level.
---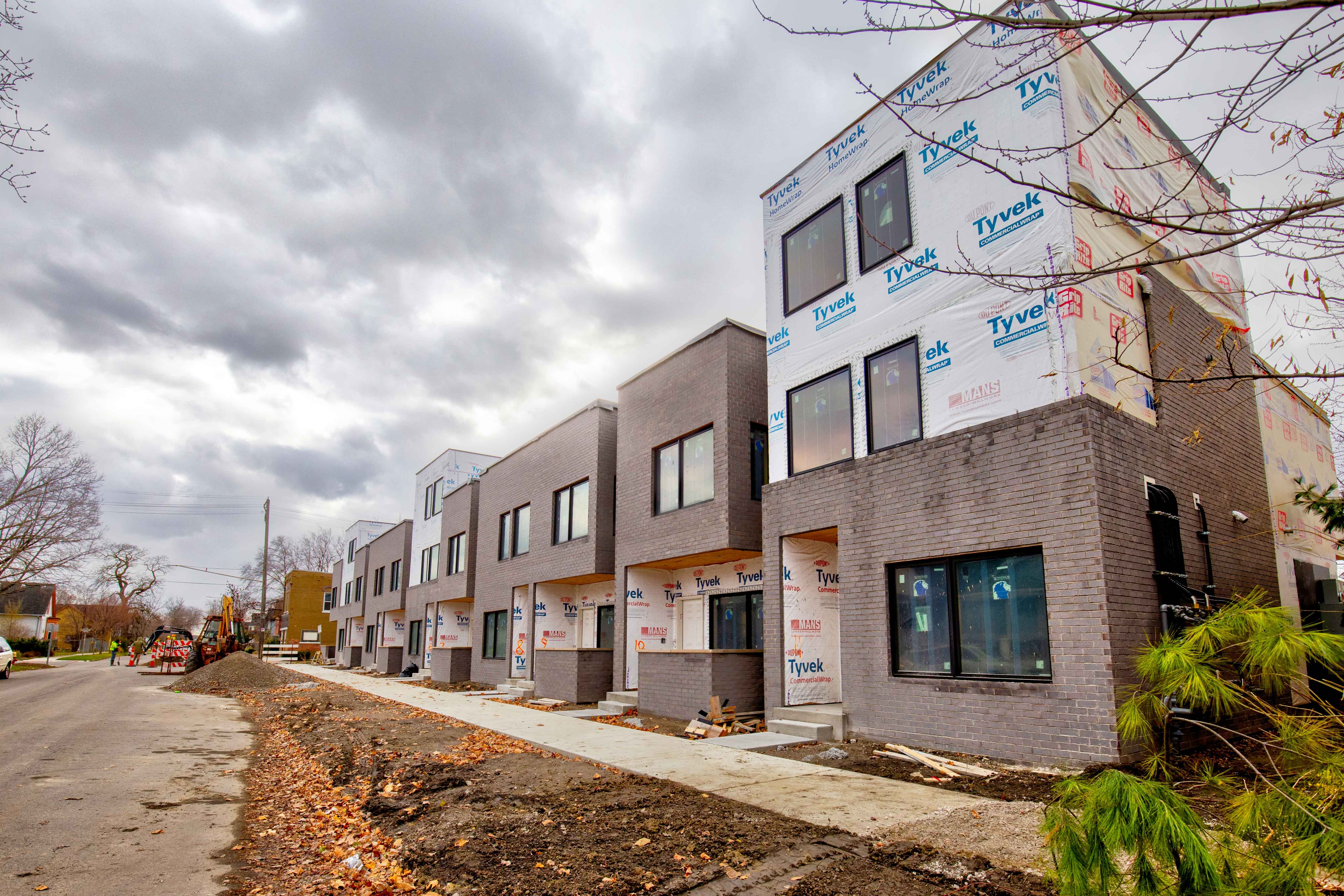 Quality homes with a modern style
North Corktown 11 is an upscale boutique property development offering customizable townhomes to match the owner's style and needs. Located within walking distance are local shops, restaurants and parks, with North Corktown 11 conveniently placed for all recreational activities! The modern design and luxurious finishes are sure to make a great impression.
---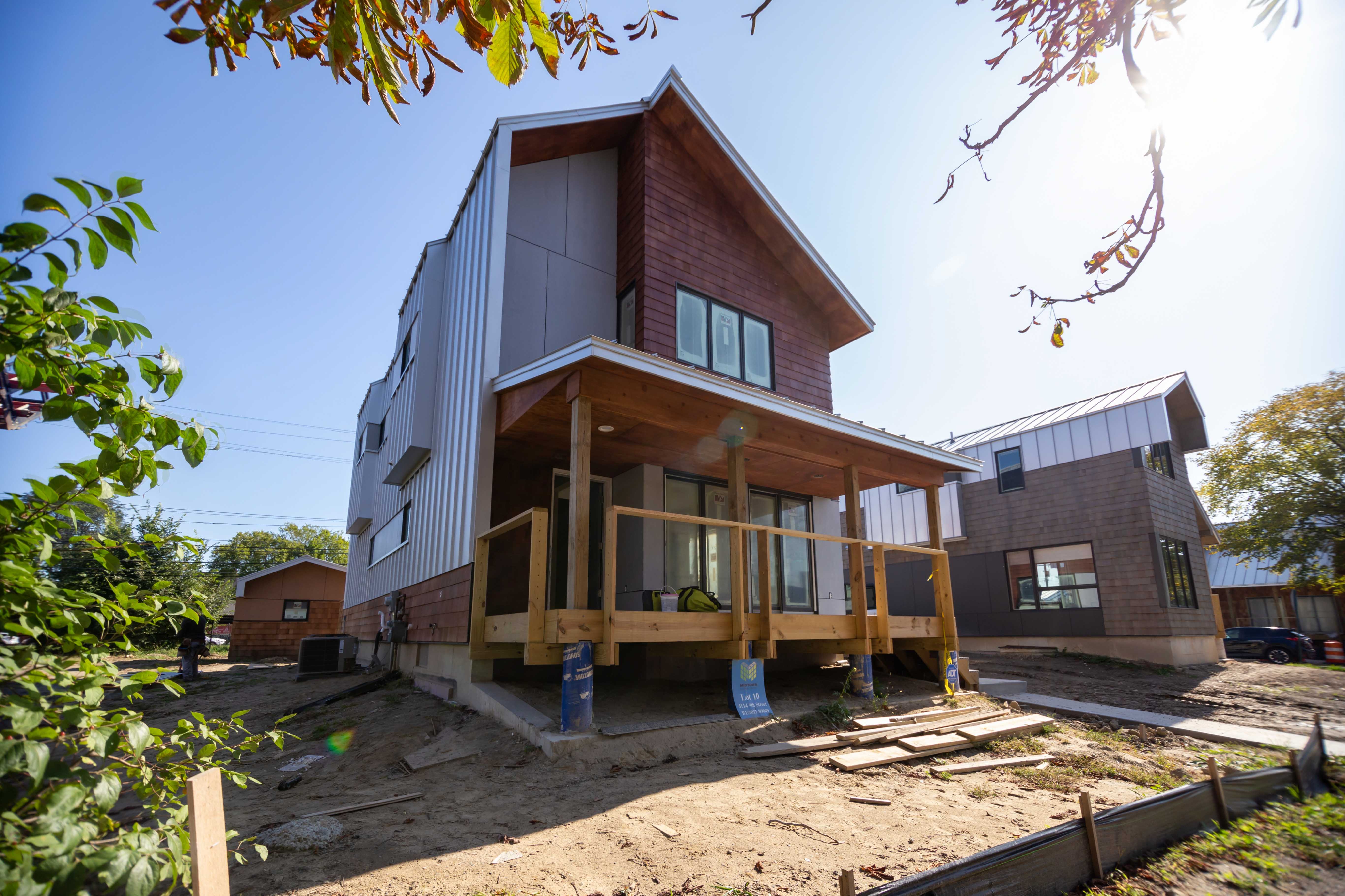 Modern sustainable low energy homes
The Eco Homes Housing Project was developed in the fuel of Detroit's Midtown revitalization. The site was purchased within the limits of Midtown with the intention of developing a block of Single Family Detached Housing.